Hair Removal – Sydney
In today's world, hair removal is considered to be one of the most highly sought-after aesthetic concerns not just for men but for women as well.
Best Treatment Choices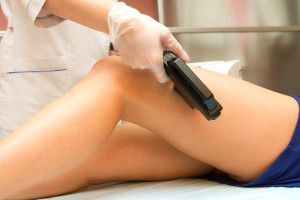 The cosmetic industry has opened doors for various hair removal options, plus there are pharmaceutical companies that have come up with over-the-counter preparations that albeit non-permanent, but offer convenient choices for quick hair removal. As for those who are seeking for removal of hair permanently, the procedure is achieved through application of laser energy to the targeted hair follicles.
How does permanent hair reduction and removal work?
Permanent hair reduction and removal is carried out via laser, and the results depend on photothermolysis, the scientific principle behind hair removal procedures. After determination and application of the right laser light wavelength to the targeted area of treatment, melanin will then be absorbed by the hair through light, converting the laser into heat energy. As an accumulation of thermal energy ensues after application, energy from the laser then destroys the hair follicles, including the surrounding dermal papillae and stem cells.

The surrounding skin on the targeted area is left undamaged. There are some hair follicles which can grow back after the treatment, that's why hair removal via laser is divided into several sessions for optimum permanent effect. The amount of energy and length of time it takes for hair removal treatment depends on each client's unique hair and skin color and the thickness of the hair follicles.
When hair is treated with laser, certain parameters are applied in order to deliver the best results, and that includes repetition rate, fluence, and pulse width. Technically, administration of the treatment for darker skin is a little bit magnified because dark skin has a higher melanin concentration. Treatment may take several sessions and more time.