Affordable Cosmetic and Plastic Surgery in Sydney
Sydney Cosmetic Specialists offer a wide range of surgical and non – surgical procedures to help enhance your features and to make you look and feel at your best.
We have some of the leading cosmetic and plastic surgeons in Sydney and Parramatta. We not only specialize in cosmetic surgery but also provide non-surgical options such as cosmetic fillers for those looking to improve sagging and wrinkled skin which often can make you look years younger.
Cosmetic Enhancements 
Whether you are planning on undergoing photo rejuvenation via IPL or any other forms of skin improvement, we have a comprehensive range of therapies that guarantee results.
Our skin enhancement services include anti-wrinkle injections, dermal fillers, safe tattoo removal, vein and capillary removal, laser lip augmentation, stretch mark removal and much more. Feel free to get in touch with our specialists to discuss your inquiries with regards to skincare and our services.
We aim to assist you to make an informed decision and choose the treatment that suits your needs. We offer very affordable prices for our services and various treatment options.
Our plastic surgeons specialize in all cosmetic surgery procedures. We have clinics in Sydney and Parramatta and our range of cosmetic surgery options include breast implants, breast augmentation, liposuction, rhinoplasty, tummy tuck, stretch mark removal, facelift, eyelid surgery, labiaplasty just to mention a few.
We offer some of the most affordable prices for our cosmetic surgery procedures and great aftercare support. If you are considering having cosmetic surgery be sure to call and speak to one of our top cosmetic surgeons in Sydney to have any questions you may have answered.
For the next month we are offering cheap breast implants in Parramatta so be sure contact us and lock in this special price before the opportunity passes.
Procedures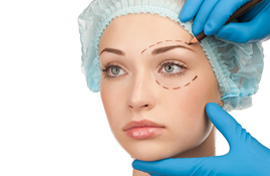 Face/Nose Surgery
Our highly skilled craniofacial surgeon will help you look years younger with the help of cosmetic facial surgery. Facial procedures include facelifts, neck and brow lifts, rhinoplasty (nose surgery), ear and eyelid surgery.
Breast Augmentation
With thousands of breast surgeries performed by our plastic surgeons over the last decade you can be assured of a great outcome. Specializing in breast augmentation, breast lifts and breast reduction. Find out more.
Body Sculpting
If you are looking to have liposculpture, a tummy tuck, lower body or upper arm lifts or a combination of these procedures to have a leaner body than call and make an appointment to see one of our specialists.
Mummy Makeover
This procedure has become very popular with mothers looking to regain the body they had prior to having children. The combination of breast enhancement and tummy surgery will return your body to its pre-pregnancy appearance.
Cosmetic Dentistry
Now offering cosmetic dentistry with a leading specialist dentist Dr Potres. If you have dental problems such as dental cavities, missing teeth or would like overall better-looking teeth at a very affordable price than we can help.
Vaginal Rejuvenation
Many women turn to cosmetic surgery as a means to improve the appearance of their labia. This is great for women that have their labia minora visibly protruding. This cosmetic procedure can greatly help restore a woman's sexual confidence.
Why Choose Us?
Personal Care
Our team is dedicated to the complete satisfaction of our patients needs. You can expect to be well looked after with at our cosmetic surgery clinic in Sydney.
Proven Experience
With some of the leading cosmetic and plastic surgeons in Sydney. All our surgeons are members of with ASPS, ASAPS, ISAPS & FRACS, you can trust that you are in good hands.
Latest Technology
We use state of the art Vectra 3D imaging technology so patients can see the simulated results based on their choices, which in turn give you the confidence in the decisions you and the specialist have made.
Committed to Safety
We are committed to the highest standards when it comes to our patients' safety. Only using leading implants that have proven safety. With thousands of happy patients, you can feel confident you are at the right place.
Read the Latest Articles Regarding Break-through Plastic Surgery and Cosmetic Dentistry Advances. Click Here
Any surgical or invasive procedure carries risks. Before proceeding, you should seek a second opinion from an a specialist plastic surgeon".